What makes a place feel like 'home'? Is it the feeling that you're protected or the sense of belonging? Either is the right answer if you ask me.
Your place will have its individuality when you reflect your inner sense of style in your home through the interiors.
You can decorate your home with furniture, paints, and remodel floors and walls.
Besides the interior designs, home decor painting colors also play a part. Having trillions of shades available, it can be tough for you to explore what really speaks to your souls.
Let's see what our interior experts have to say about it so you can get a bit of help.
4 Ways to Pick Your House Interior Colors
Your house represents you so you need to make sure it's doing its best at that by decorating it in the right means.
If you're not sure how to do that, follow the given tips to come to a favorable conclusion.
1. Explore Newer Shades
When you're thinking of changing your room's paint, going for shades that you're already a fan of should be your second option.
As for the first option, discover other shades to fit in as your interior home colors.
How will you do that? You can browse through the special home interior catalogs or even apps like Pinterest and search for your trending home interior paint colors.
If you've got the means, I'd suggest you hire an interior designer to study the location and pick out the best shade. These sources will be a good guide for the starters.
2. Try Your Favorite Shades
The next option that you have when changing your interior home colors is to go for what you really like without investing time in the search for the better.
Let me clarify that there's nothing wrong if you're among the group of people who like the familiarity more than exploring newer things.
If you've had that one color on your home walls for ages and you're still not ready to go for experiments,
I'd suggest you keep shuffling between different shades of the same color to avoid a mono theme. It'll give your home a fresh look without discomforting you in any way.
3. Make Use of the Color Wheel
There are tools like a color wheel that can help you mix and match different colors to introduce a perfect shade. This lets you be creative and you can come up with a unique shade that accents all of your home interior colors.
The wheel usually has 2 or upwards of 2 colors and it's used by professional interior designers to pair perfect shades for the painting phases of the interior design.
The idea is known as a color theory but if you're doing it on your own, without professional help, you won't have to study it. You just need to roll the wheel and pay attention to the shades.
4. Look for Inspirations
If you're digging for good color combinations and shades for your interior wall paint colors, one thing that you can do besides all the others that we've talked about visits local or chain restaurants and observe how they've worked with the interior wall painting colors.
You can go to art galleries and see how artists have played with the shades to make their pictures look more aesthetic and appealing.
And then, once you've succeeded in finding your 'soul' shade, imitate or choose that for your interior home painting colors.
It's the point where you'll know what you exactly need and we wish you good luck with it! But, if this didn't work for you and you need a ready-made list of good paint color combinations, read the next section.
Wall Painting Colors for Home
Thinking of painting your house starts with the walls. For some people, it may sound simpler while for others, it's a real struggle to pick out the 'best complimenting' shade.
No worries. Now you're here so you'll go with a good lead. Let's dive in.
Bright Whites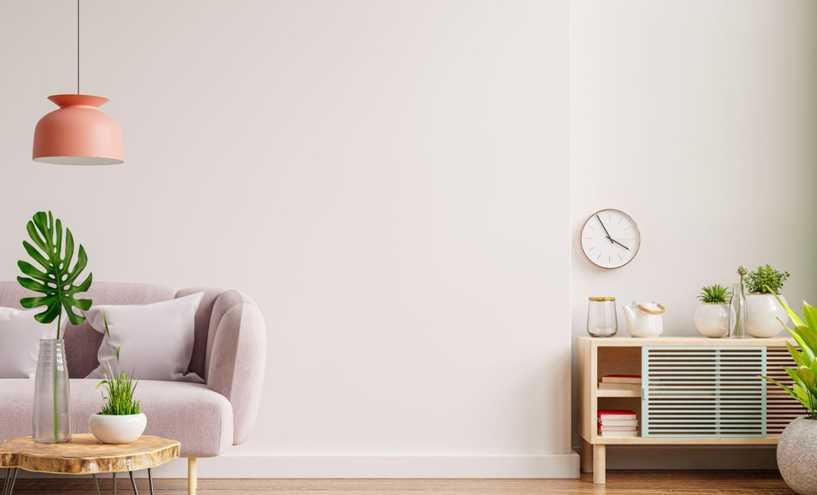 You can never go wrong with a white wall in your house. It instantly brightens the room and makes it look more spacious than it actually is.
You may not know, but white is not limited to 'white' only. Just like any other color, white has many shades.
Here are some of the most liked whites:
Alabaster
Shoji White
Snow White
Offwhite
Pure white
White is the only color that stands well on every wall of the room. You can also use it to accent walls in combination with other colors.
Shades of Blue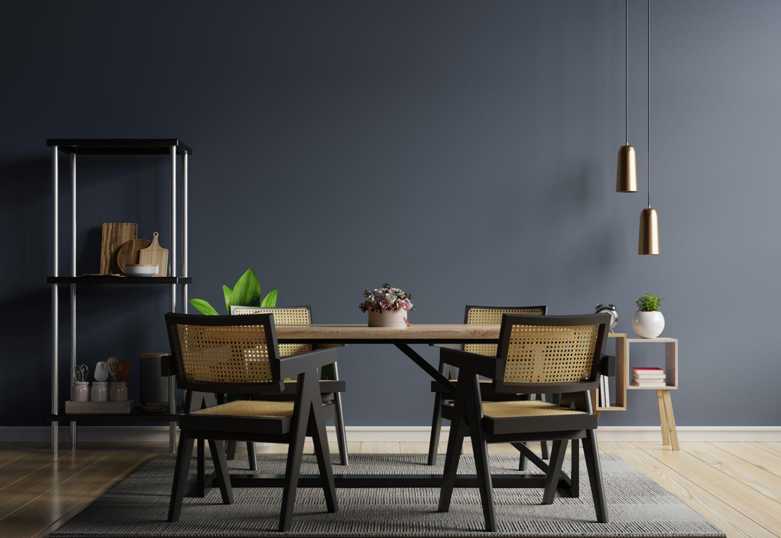 If there's any color that's second to white for brightening any place, it's blue. There are different shades of blue, and each gives a unique feel to your place.
Blue is a good call for your bedroom, bathroom, lounge, and whatnot. People normally go for lighter shades of blue for their bathrooms. At the same time, the darker ones are good for lounges and bedrooms.
Talking of shades, we can't write each one's name here but let's cut short to the common ones.
Light blue
Sky blue
Jive blue
Navy blue
Blue-grey
You can go to blue for the entire house interior wall coloring, and it'll give an elegant yet interesting overall look.
Embrace Grays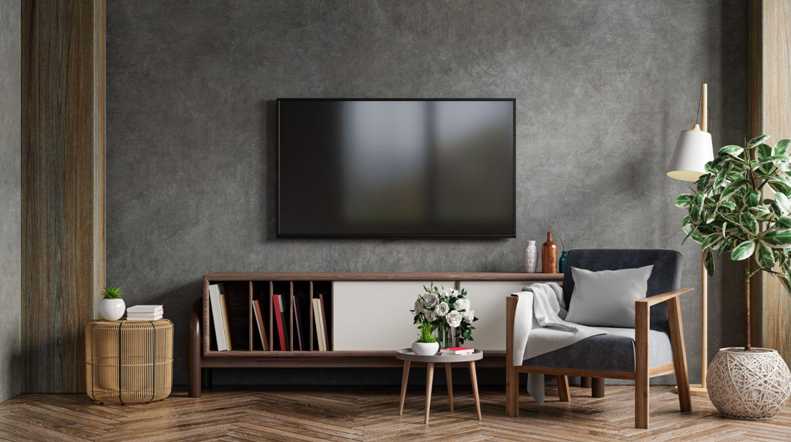 Grays are most designer's favorite when it comes to picking up interior wall paint colors. There's not a place in your home that greys won't help with.
Either it's your bedroom, lounge, bathroom, or your baby's bedroom, a shade of grey will get the nicest comfy and welcoming feel in the room.
5 shades of grey that will steal the boredom away from your rooms.
Cool gray
Agreeable gray
Pavilion gray
Owl gray
Rockport gray
The darker shades of gray go amazingly well with its lighter shades. So you don't necessarily need to go for other colors to add life to your room.
Down with Brown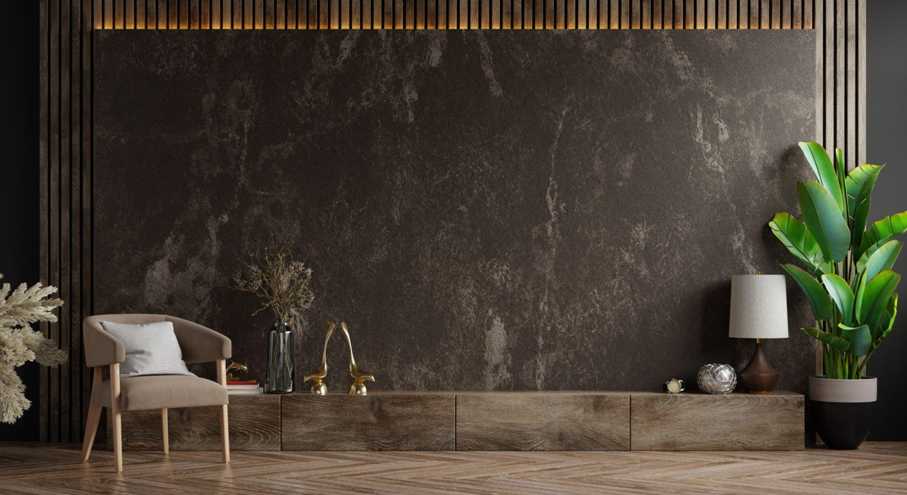 Brown paint colors may appear dreary at first glance, but in the proper setting, they have a way of accentuating and bringing up the best features of the space.
The warm paint color can also effortlessly bring a few distinct designs because it has a little more spice than your normal palette of neutral colors.
It's also possible to layer brown paint colors—never there's enough depth in a room.
Here's the list of ever-green browns:
Coffee
Walnut
Caramel
Chocolate
Tawny
We asked some of the country's leading paint professionals for advice on picking the appropriate brown color, from taupe to rich chocolate and everything in between. You have all the space to choose your shade here.
Conclusion
Interior designing is a tough job for whoever is doing it. You have to put your energy and heart into the project to make it stand out, and it's not always as easy as it sounds.
But, with a roadmap, things can become much simpler. You can find anything on the internet ranging from which shades to pick and how to paint your walls yourself.
Let's conclude with a question. Tell me which shades you think will match your room decor perfectly and should've been discussed in this post? Comment and add something meaningful for other raiders as well.