We paint our homes to give them a different look at a budget-friendly package while saving bucks on remodeling the entire space.
But to paint your place so it reflects your sense of belonging, you have to pick up the loveliest shades.
You either hunt for home paint color ideas on your own or hire a professional to make your home stand out.
No matter what you choose, it's good to do the job yourself so you won't have to depend on anyone. So, in this blog, you'll learn exactly that.
Dive in.
How to Find Color Paint Ideas for Home
Looking for paint ideas for a home interior that also match other decor items in your home is not easy, but you can do it like a pro by using tools like color wheels.
Using the color wheel will help you find a good shade for the home interior. It's a handy tool that helps us relate shades to their color family to make smarter decisions.
But before we get to the color wheel, we must have some color clarity that will do good for the starters.
Here are some points that you must tick mark at the end of choosing the color paint ideas.
Colors come in categories:
Neutrals
Bolds
Neutrals are suitable for homes where you keep changing the furniture because these shades go well with almost anything.
You won't have to repaint your home just because you thought to renovate the place for any particular reason.
While for bolds (blue, red, green, yellow), you'll have to be careful because they only look good when the rooms have good access to natural light.
If your case is otherwise and you want a bold paint color anyway, you can try to accent one of the walls of your room with any of the bold shades.
A color wheel has numerous shades of a single color. It'll get you good exposure to unlock home interior painting schemes that can be in your favor.
Colour Schemes for Different Parts of the House
The color scheme plays a very important role in your interior. They make your home look welcoming and stylish if used right.
You can either go for a ready-made color scheme like chromatics or plan your color scheme considering the space you have at hand and other aspects.
The interior house paint color ideas usually come together from one of two color schemes, and we are going to talk about some of the most liked ones here.
Earthy Shades
For homes with woods and good exposure to natural light, a brown and off-white theme enlivens the place effortlessly. You can also mix and match the color scheme with furniture and the paint.
Shades of brown and shades of white complement each other making the space look more comfortable and open. These shades are also known as earthy colors, and all of them look exceptional when put together.
Sky Blues
We usually relate different shades of blue to the sky color, but it sometimes goes beyond that to different shades of pink as well.
Aqua blue, baby blue, light blue, and navy are the most common colors in the sky color scheme. You can blend them in your home interior with white or cream. It'll make your place look dreamy.
Dust Neat
When we talk about dusty color schemes, shades of grey come into the spotlight. Almost all the shades of grey, even the darker ones, make your house stand apart.
If you've white furniture, grey walls will look extraordinary. You can also play with your cushion or bed covers to make the room look more aesthetic.
We've driven these schemes out from nature as inspiration, so there's no chance they won't make your place look beautiful.
Let's look at some of the interior house paint color ideas in the next section.
6 Interior House Paint Colors Pictures
To get you some awesome interior painting color ideas, we've brought some of our top favorite examples.
Beige with Accent Brown:
Beige and brown paint color suggestions are for your bedroom or living room for their comforting yet cozy vibes.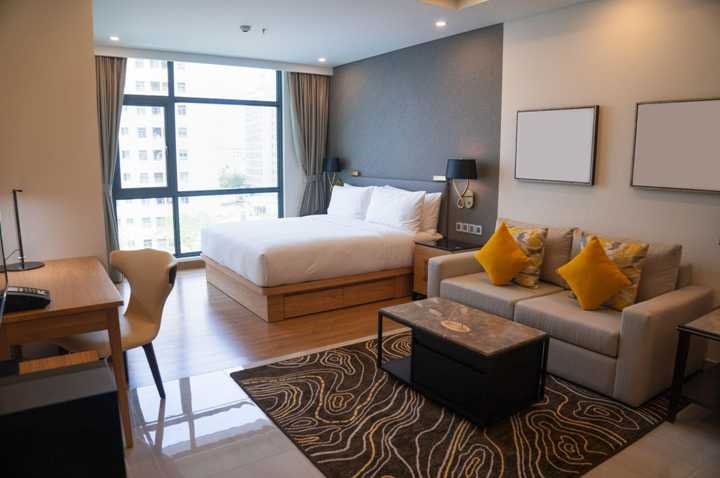 Yellow Accent Wall in the Sunroom:
A dim yellow, by fact, makes you feel energized. You can use it in your kitchen or lounge as one of the home color painting ideas.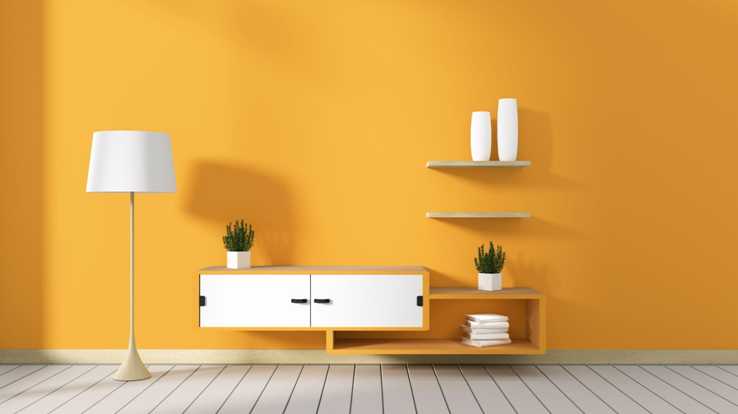 Green Paint for Sitting Area
Green is known for its relaxing vibes. It gives us the feel of nature and calms our minds. It's much similar to the psychological effects of blue color which is also a cool shade.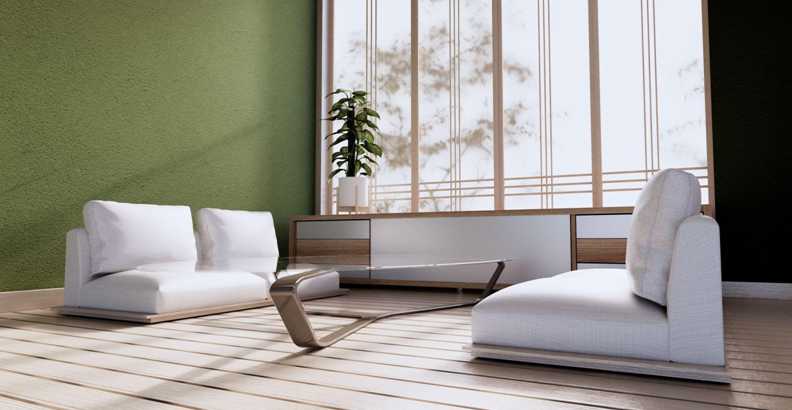 Accent Charcoal Black Wall with White
We go for black when we want to give the place a decent look. Mixing any shade of black with a light color helps us make the place look welcoming by accenting the furniture as well.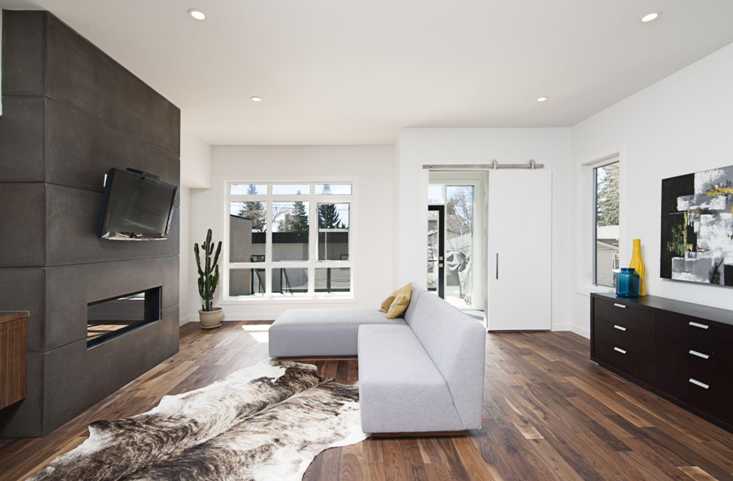 White Walls
White is a calming shade. It instantly brightens the place and makes it look spacious. With white, you can either go all-in or go for portions. It'll look good regardless.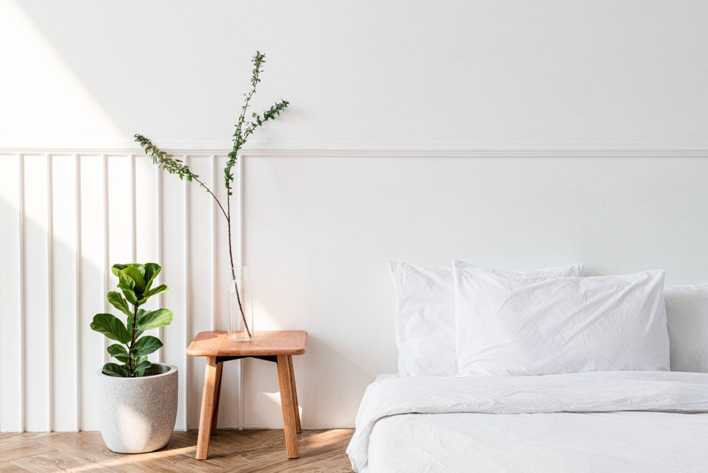 Gray For Your Walls
Gray is one of the colors that will never disappoint you. The color fits in every room. It looks a bit conventional but it's preferred for the 'home' feel it offers.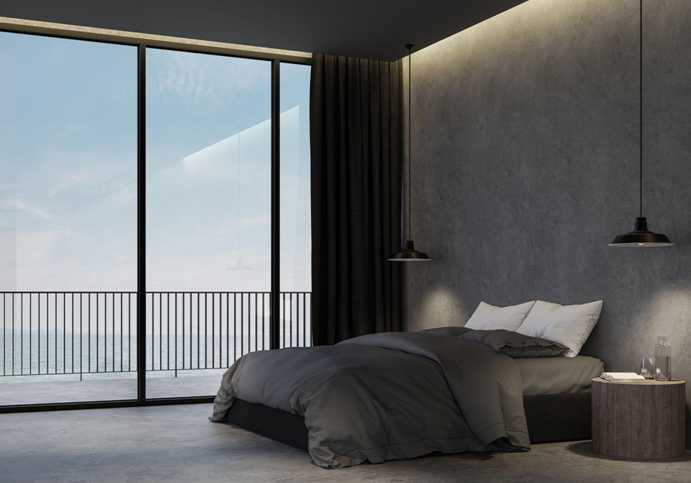 I believe this was a good way to show you some interior design paint color ideas in the pictures to show how different paint colors can impact your feeling of 'home'.
Conclusion
When you set out to repaint your home interior, you need to keep all these things that we discussed in this blog in focus.
Also, as a takeaway, remember that your home needs to have 3 shades of any color you choose.
The room's interior must have a light, medium, and dark shade with accent walls or other room furniture.
If your room is small in size, use lighter shades for a contour to a bigger size and if you're a fan of dark colors, avoid going monothematic there. And for a neutral look of the place, chromatic shades are your answer.