Are you ready to start growing your veggies from seeds but you're quite unsure if you'll need to start them indoors?
Trust me, I know how confusing this can be and I want you to grow your plants successfully even if it's only your first time.

Starting your seeds indoors will help you extend your growing time and keep those annoying pests from feasting on your plants.
While some plants are perfect for direct sowing, certain vegetables are best started indoors.

Before you begin planting, here's a list of vegetables that needs to be started indoors. I trust your favorites will be here too!
Can You Grow Vegetables on a Screened-in Porch?
Yes! You can grow fresh vegetables on a screened-in porch. Vegetables like tomatoes, eggplants, and peppers can be planted in containers or pots right on your porch.

A screened-in porch will help protect your plants from harsh sunlight or wind and keep your plants from disturbing animals like rabbits, deer, and aphids.

But you'll need to provide the appropriate amount of water and sunlight for your vegetables to grow well. First, you'll need to pick the right position.

I'm also very careful about choosing the container for my vegetables. For larger plants, you want to get a larger pot. You can as well decide to start with a small container and then transplant it as the plant grows.

Ensure the container has good drainage. You also want to choose a good potting soil that'll help your plant grow well. Fertilizers will be very helpful too. You can simply add a slow-release fertilizer to your soil while starting.

Watering is something you don't want to joke about. Younger vegetables need a lot of water to grow well. Don't let them dry out, this will stress your plants.
Is It Better to Start Vegetable Seeds Indoors?
It depends on the vegetables you intend to plant. For plants that transplant very well, it'll be a great choice to start them indoors. Starting your vegetable seeds indoors will offer several benefits.

First, you'll get to start your planting much earlier. You'll gain at least a few weeks of growing time. This way you can control the light, temperature, and watering of your new plant. Isn't this beautiful!

If you live in a warm region, you'll get more crops before summer comes. Plus, your slow-growing crops will reach maturity on time.

I'm particularly very scared of exposing my young seedlings to slugs and frost. If you are just like me, then it'll make a lot of sense to steal some time and protection for your veggies by starting them indoors.

If you are using clay soil that takes a long time to warm up in spring, starting your vegetable seeds indoors would be a great choice. In areas with a short growing season, you can use this method and keep growing fresh vegetables. It's a win-win!
What Vegetable Seeds Need to Be Started Indoors?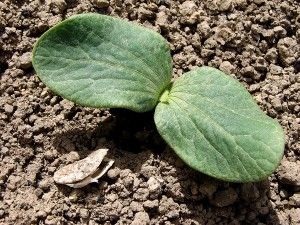 Pumpkins germinate very easily. There are different kinds of them and they don't like to stay out in the cold. So starting these seeds indoors would be a great option if you live in a cold area. You can start your seeds indoors at least 3-4 weeks before the last frost.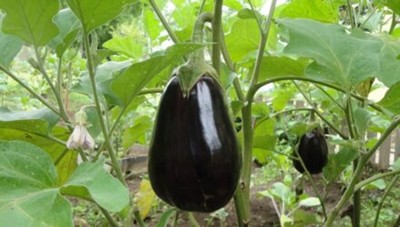 Eggplants are my favorite! For best results, start them indoors 8-10 weeks before your last spring frost date. I'll recommend you start with organic eggplant seeds just to make sure your plants are free from synthetic pesticides.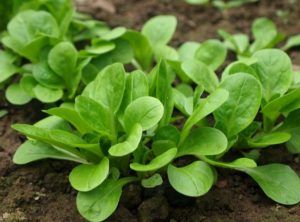 Mache is another tasty vegetable you want to get in your garden. It doesn't like to get too much heat. So you'll need to start them indoors if you live in a really hot area. Ensure you keep it cool and provide a lot of light as well.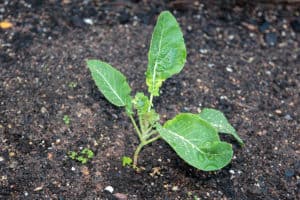 Cauliflower plants are very sensitive to extreme temperatures. This makes them a bit more challenging to grow. But your best bet is to start them indoors 4-7 weeks before the last average frost. If you've got quite a short spring, start your seeds seven weeks before your last frost.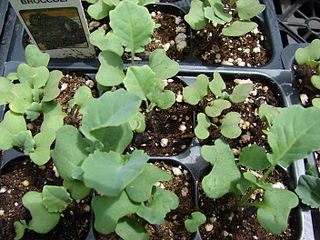 If you live in a cold region, start your broccoli seeds at least 6-8 weeks before your average last frost date. Before you get all excited about enjoying your fresh broccoli vegetables, you'll need to do a few things to keep the plant alive. Always keep the soil moist and expose them to sunlight for at least 14 hours.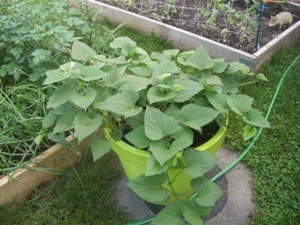 Have you ever tried growing sweet potatoes before? They are best started indoors as early as 6 weeks before your last frost date in the spring. This way you can control your young plant and get the best out of them.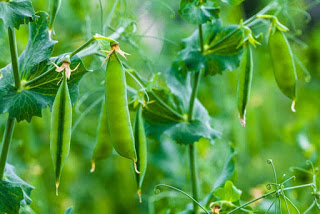 If you want to jump-start your pea plant, sow them indoors 6-8 weeks before the last frost in spring. You can move them to a sunny position after a week, this will help your plant grow
faster.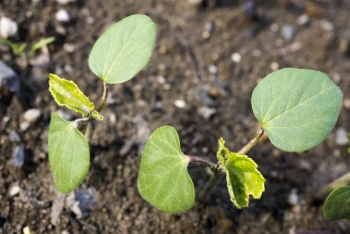 Start okra seeds indoors in 3-4 weeks before the last spring frost date. Make sure to keep them in full light and ensure the weather is really warm and stable before transplanting them into the garden.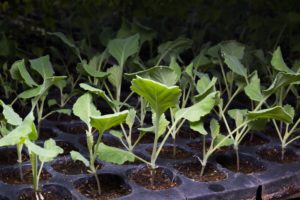 This beautiful vegetable is better started indoors. Start kale seeds 5-6 weeks before your average last spring date. These cool vegetables grow faster indoors under full light.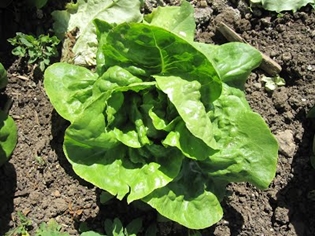 I'm sure these vegetables would be a great addition to your garden. They make my salads! You can get your lettuce seeds started indoors 4-6 weeks before your last spring frost date. Now, you'll save time and get a healthier plant. Isn't that fantastic!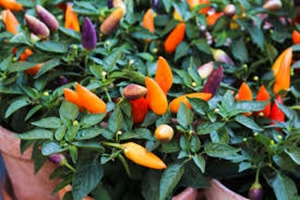 You can never go wrong with pepper. There are different varieties, it'll be cool to try out bell peppers or chilies. For best results, start pepper seeds indoors 8-12 weeks before the average last frost. Try as much as possible to start early, pepper crops are not frost-hardy so you want to give them enough time to grow.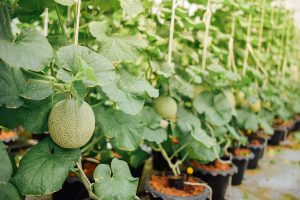 Starting melon seeds outdoor can be frustrating except you live in a very warm area. So start your melon seeds indoors 3-6 weeks before your average last frost date. Take extra care while transplanting melon seedlings, any mistake could deter their growth.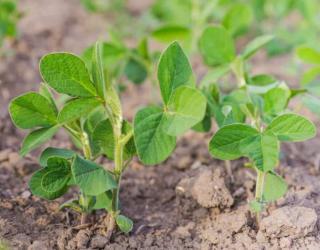 Most gardeners consider this vegetable very difficult to grow. But don't be scared to try, edamame is easy to grow from seeds. It's a unique warm-loving planting. If you live in a frosty area, make sure to start your edamame seeds indoors. Only transplant when it gets warm outside.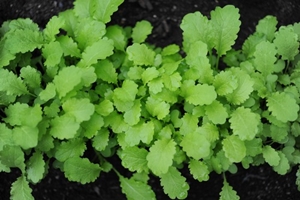 Want to get a quick start for your mustard greens? Start your seeds indoors. But ensure you use a grow light or place them on a sunny window. These veggies grow fast so you don't have to worry much.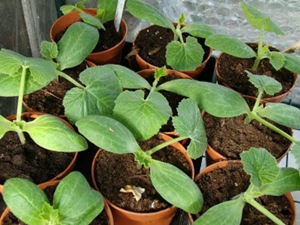 Summer squash, spring squash….all types of squash are really easy to grow from seeds. To make it much easier, start your squash seeds indoors. Then, ensure you keep the temperature constant and use grow lights.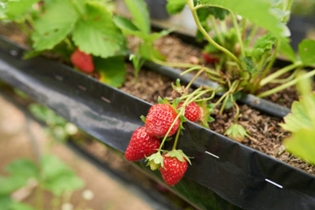 These sweet, soft vegetables are just the perfect addition to your garden. They are best started indoors 10-12 weeks before the last spring frost in your region. Strawberries require more attention and care.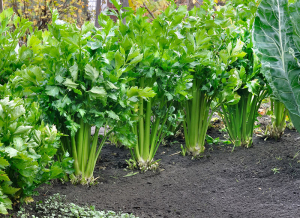 We've got a long growing season, so it's best to start celery seeds indoors. Start your seeds 10-12 weeks before the last spring frost date. These seeds are tiny, so be very careful while sowing.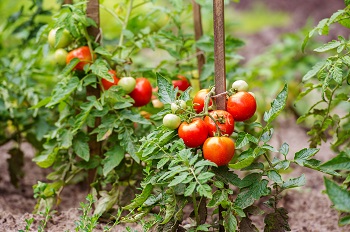 Tomato seeds need to be started indoors. But keep in mind that they need a lot of light to grow quickly. These seeds should be started at least 6-8 weeks before transplanting them outdoors.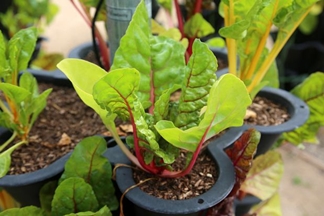 Several experts recommend planting these vegetables indoors, but I've got good friends that have had success growing chard indoors. You'll need to place this plant in a sunny window, ensure you use rich potting soil, and water your soil adequately.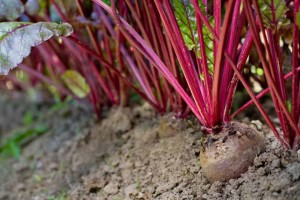 Beets are tasty and beautiful to look at. I'm sure you'll love to grow these vegetables! You can start them indoors, but be careful when transplanting. If you want to make sure to grow them well, get a good container with drainage holes. This plant prefers fertile, sandy soil. Also, ensure regular watering and let your plant get sunlight in the day.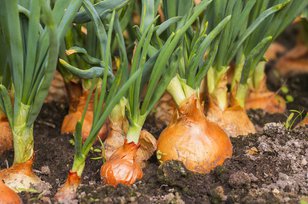 Onions are very useful vegetables you can start indoors. You'll need to provide them with fertile soil and good drainage. They'll take quite some time to germinate. Plant your onion seeds 8-10 weeks before the average last frost date in your region.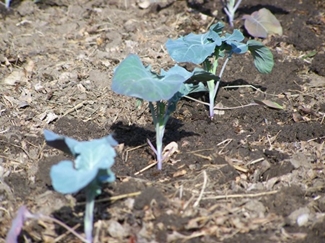 How do you like your Brussel sprouts, roasted, stir-fried, or steamed? What if you can get these vegetables in your home. They are cool-season crops but you can grow them by starting your seeds indoors 4 weeks before your last frost date.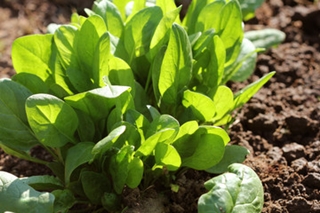 Spinach is another amazing vegetable that can be started indoors 2-3 weeks earlier. All your plant would need is sunlight, water, and good soil. But you'll have to be careful while transplanting, you don't want your plant to get a transplant shock.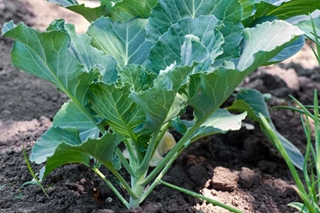 For better yields, start cabbage seeds indoors 8-10 weeks before the last frost. Also, ensure your plant gets enough sunlight.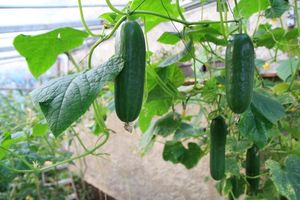 There's so much joy when you get a slice of your home-grown cucumber. Start cucumber seeds indoors, but transplant them with caution.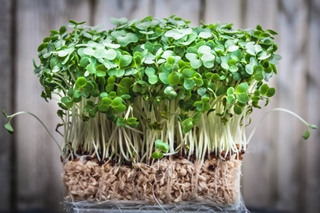 You'll love this cute, spicy green plant in your salad. It thrives in cool temperatures, so you may consider starting this vegetable indoors if it's really hot in your area.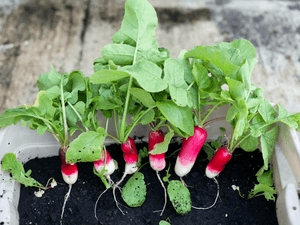 While it may be uncommon to start radish seeds indoors, it's the best option if you are stuck with bad weather. Radishes need a lot of sunlight and moisture, so you must be prepared for this. When starting radish seeds indoors, look out for ideal positions and go for larger containers.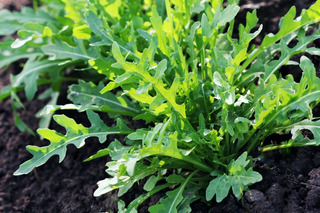 These salad greens are delicious and simply irresistible. Just like other nutritious vegetables like cabbage and broccoli, you can start arugula seeds indoors 3-4 weeks before your last frost date.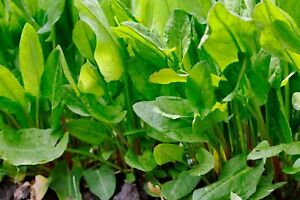 Have you had trouble growing these amazing leafy green vegetables from seeds? Simply start them indoors three weeks before the last frost. Sorrel plants love cool temperatures, so they tend to have trouble once there is heat. You can make your tasty soups with fresh vegetables right from your home with this trick.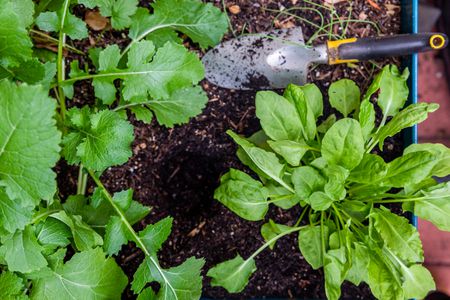 You can effortlessly grow collards from seeds. They are cold-hardy, but you can start them indoors 12-10 weeks before the first frost in fall. This will offer your plant optimum protection
from pests and bad weather.